1955 Viking Severn Valley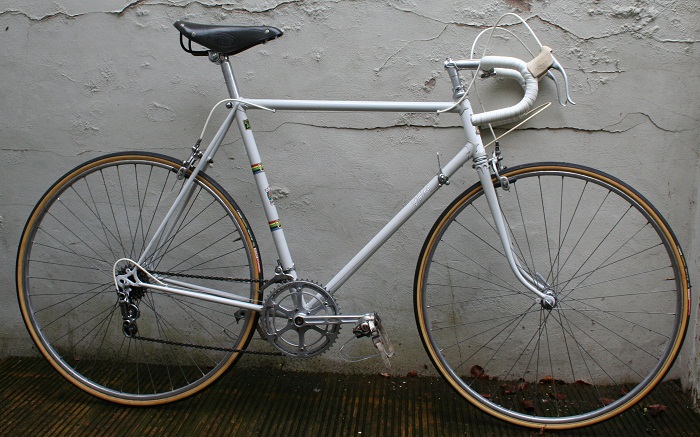 Specification:
Serial No: 672
Frame: Reynolds 531 butted tubing, forks and stays; Seat Tube: 23″ ctt; Agrati dropouts
Crankset: Stronglight 49D with TA chainrings – (the bicycle was originally fitted with a Gnutti cotterless crankset replaced by the original owner)
Pedals:
Gears: Campagnolo Gran Sport front and rear derailleurs; clamp-on lever for rear shifter; handlebar end lever for front shifter; 5-speed freewheel.
Wheels: Fiamme sprint rims on Campagnolo Gran Sport hubs
Brakes: Weinmann Type 730 side-pull
Handlebars and Stem: GB Maes bars on GB Hiduminium stem
Saddle and Seatpost: Brooks B15 on aluminium alloy post, 27.2 mm diameter
Comments:
In 1955 the Severn Valley was the second tier Viking bicycle, just below the Tour of Britain model in the Viking line-up.  Both these models were made using Reynolds 531 butted tubing but the Tour of Britain had Nervex Professional lugs and a reinforced rear brake bridge.  For 1957, The Tour of Britain model was discontinued and the Severn Valley was upgraded with Nervex Professional lugs and became the pinnacle Viking racing bike.
This particular example is fitted with most of its original components and has been refinished with accurate reproductions of the original transfers
More Photographs: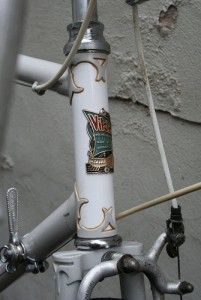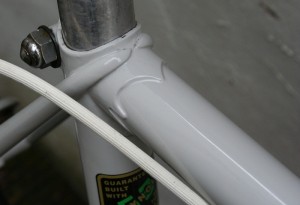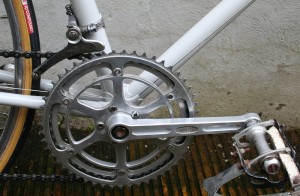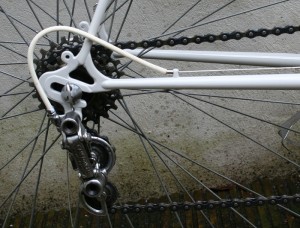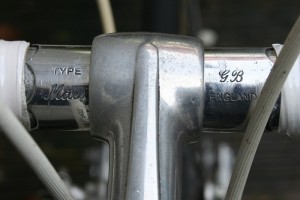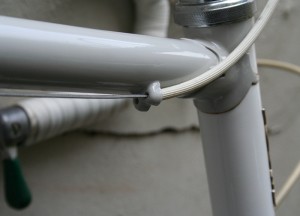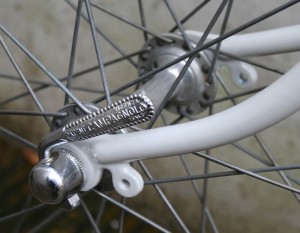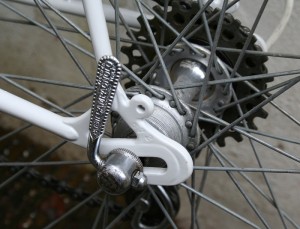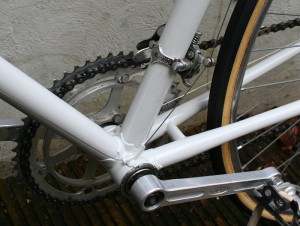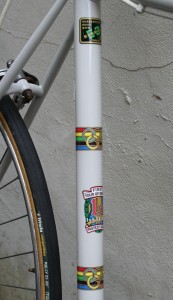 Click Here to See Frame Details