1949 Umberto Dei Modello Super Leggero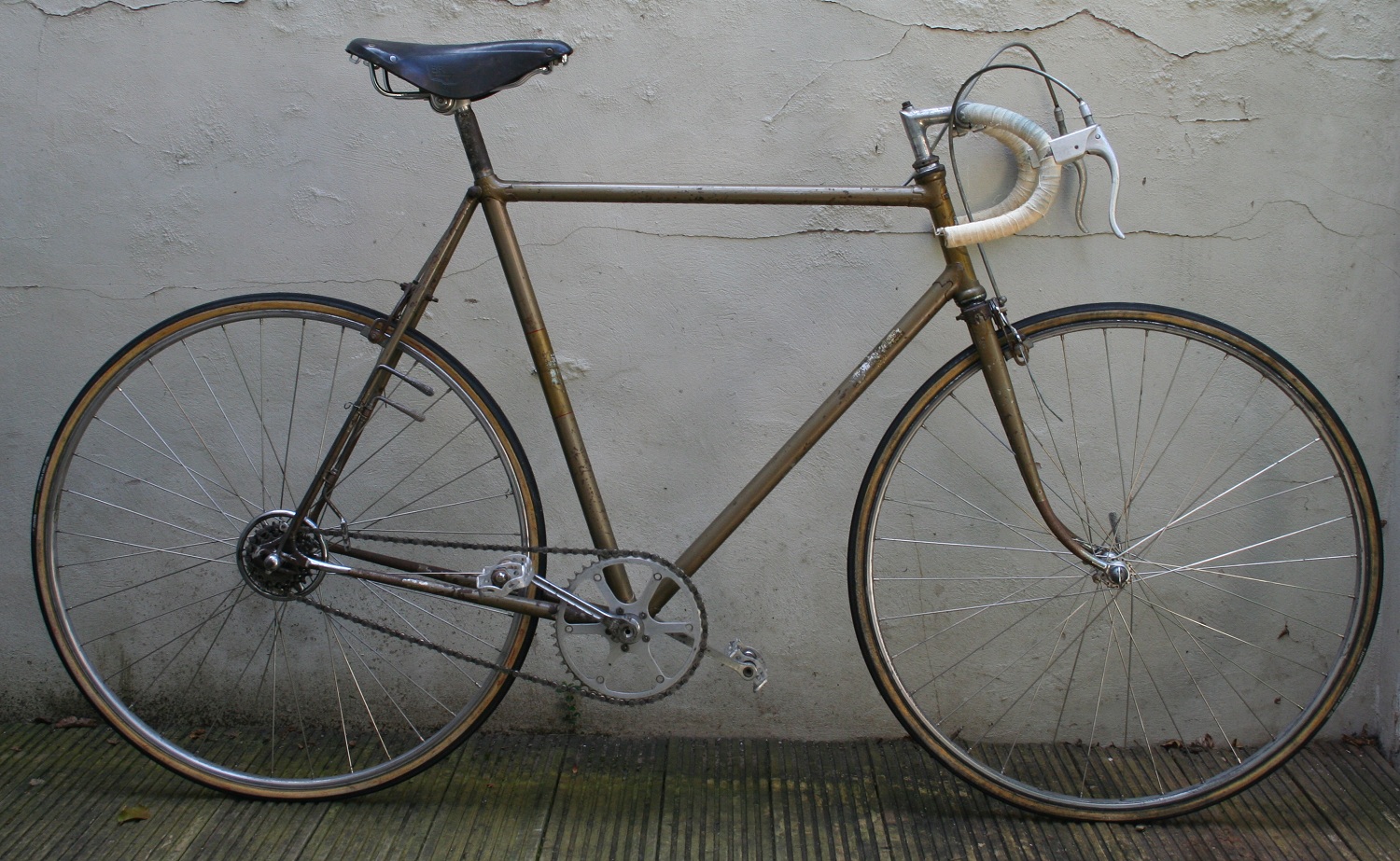 Specification:
Serial No: 5110
Frame: Unknown tubing; Seat Tube: 60cm ctt;  Wheelbase: 105cm
Crankset: Umberto Dei branded (probably by Magistroni)
Pedals:
Gears: Campagnolo "Cambio Corsa" Due Leve.
Wheels: Fiamme rims on Campagnolo SF hubs
Brakes: Universal, steel callipers
Handlebars and Stem:
Saddle and Seatpost:
Notes:
The date is an approximation.  I believe the number 49 is stamped in one of the bottom bracket cups.
The frame is beautifully crafted with nicely filed lugs and some nice features such as the internal brake cable routing and the seat post clamp at the top of the stays.  The bronze-colour finish with gold panels and gold pinstriping is very subtle and attractive.  The frame angles are somewhat "relaxed"
The most clearly unoriginal part is the TA chainring, otherwise the components are plausible.  The frame is sound, but there is significant surface rust where there was chrome plating.
Additional Photos: