199x Raleigh 625Ti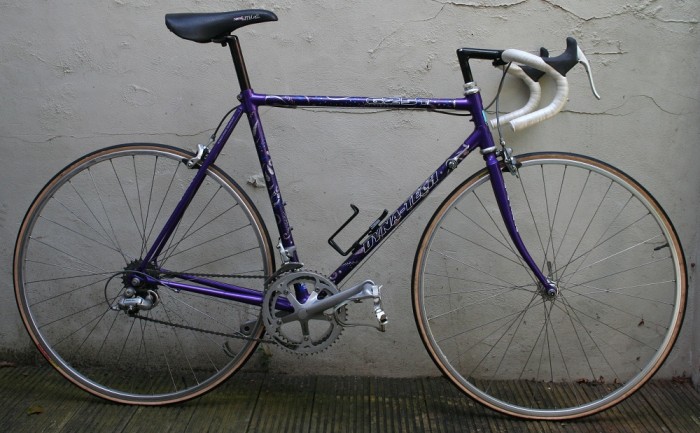 Specification:
Serial No:
Frame: Dyna_Tech bonded Titanium frame tubes, steel forks and stays.
Crankset: Suntour SL
Pedals:
Gears: Suntour SL front and rear derailleurs and shift levers.
Wheels: 700C clicncher rims on Suntour SL hubs.
Brakes: Suntour SL
Handlebars and Stem: Raleigh
Saddle and Seatpost: Raleigh seatpost
Notes:
Raleigh produced several different versions of this bicycle with different groupsets.  The 625Ti is ftted with the Suntour.SL group components.  This particular example is to original specification except for the pedals.  I do not have access to this bicycle to be able to publish a more complete specification.
More Photos: