1984 Raleigh Road – SN: SB8767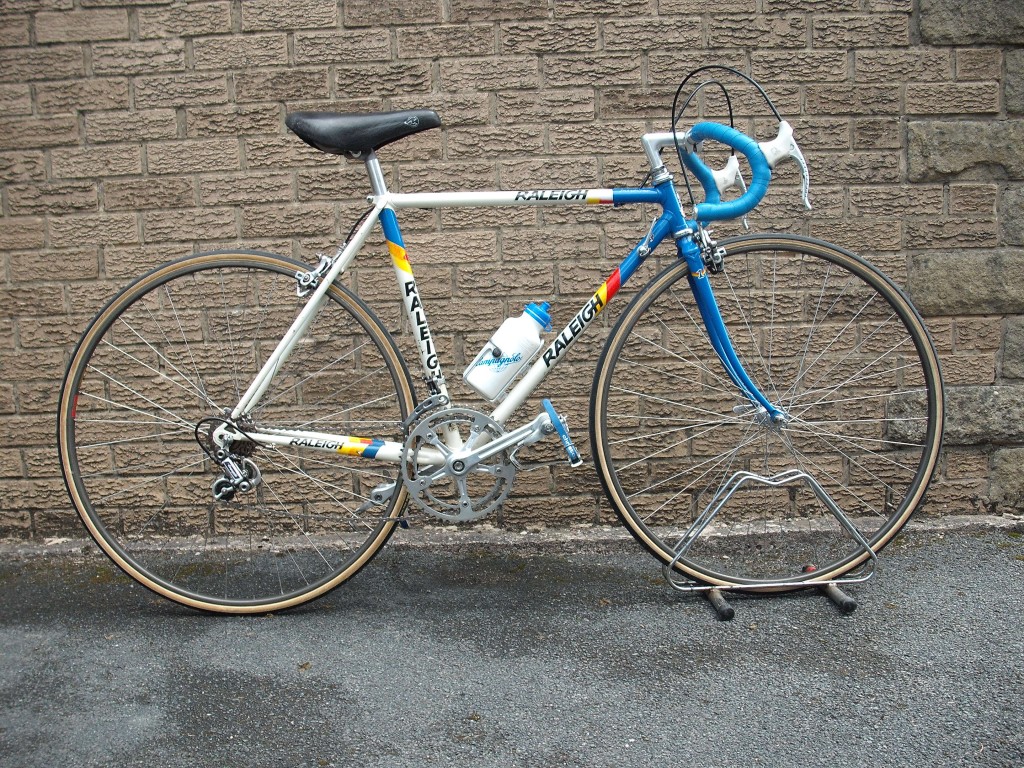 Notes:
This bike was built in Raleigh's Specialist Bicycle Development Unit (SBDU) and provided to Brenda Tate (nee Atkinson) in 1984 and is the bike on which she won the British National Road Race in 1985.  It is a fairly typical build with Campagnolo Super Record groupset  and Cinelli bars and stem.
Brenda Tate / Brenda Atkinson:
Brenda Atkinson is a British cyclist who won National Road titles in 1978, 1979, 1982 and 1985, placing 3rd in 1981.  She was also a prolific winner on the track and you can see her track bike by clicking HERE.