1958 Legnano Gran Premio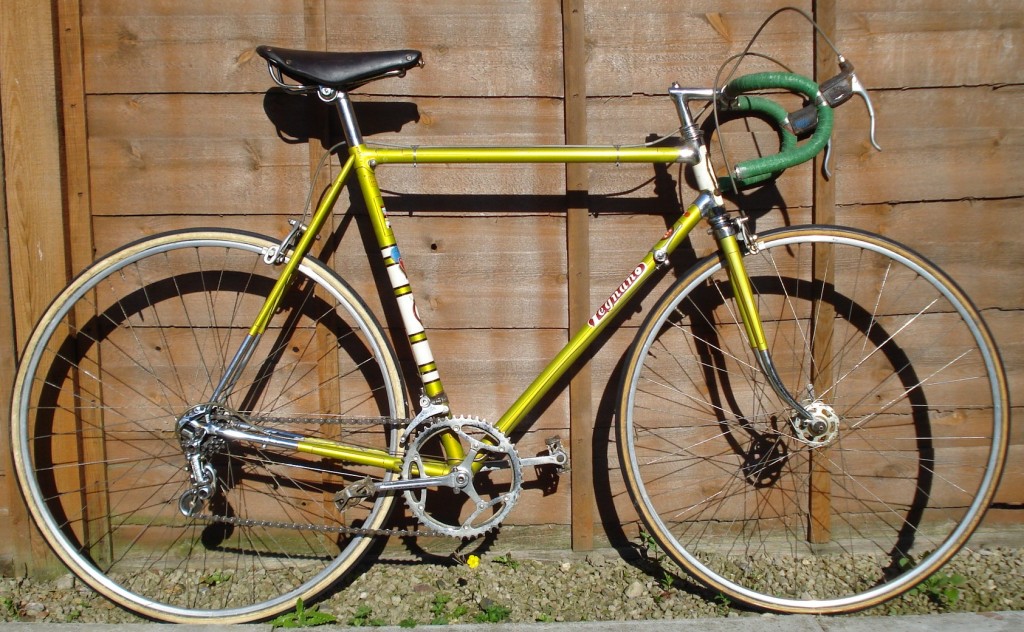 Specification:
Serial No:
Frame:
Crankset:
Pedals:
Gears: Campagnolo Gran Sport front and rear derailleurs (Record rear derailleur shown is later addition and has been replaced by Gran Sport)
Wheels: Fiamme rims on Campagnolo Record LF hubs
Brakes: Universal "Extra"
Handlebars and Stem: Cinelli Steel
Saddle and Seatpost:
Owner:  Richard Hoddinott
Notes:
The date is an estimate, likely accurate within a year or two.  The specification did not change significantly during the late 1950s.
The Gran Premio was Legnano's second tier racing bicycle behind the slightly lighter and slightly better equipped Roma Olimpiade.  Nevertheless much of the equipment was the same and it was a very respectable racing bicycle.
More Photos: