c1949 Follis Tour De France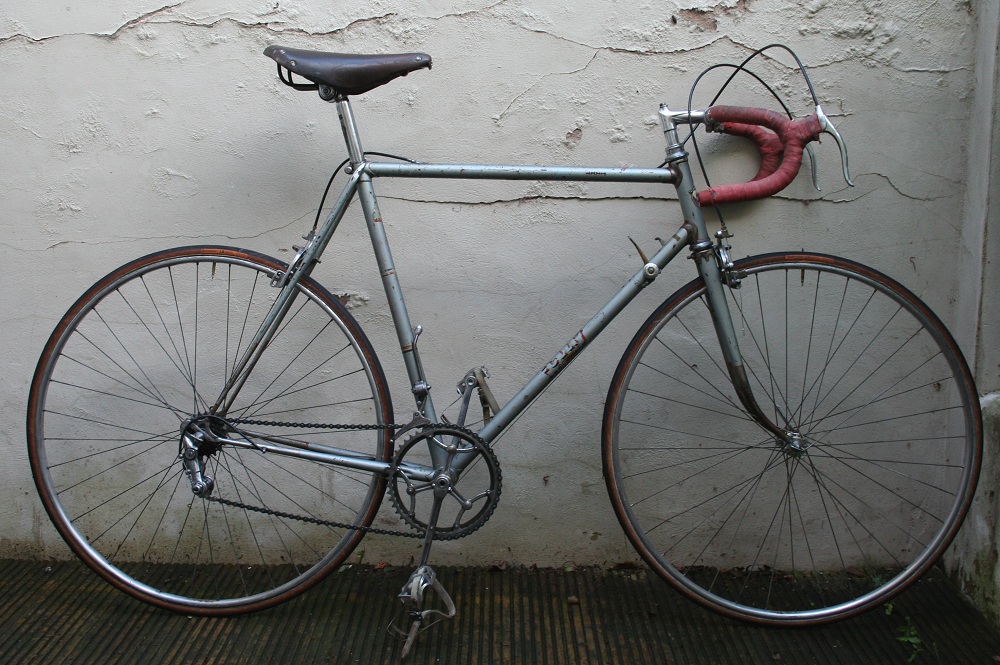 Specification:
Serial No: None
Frame:
Crankset: Stronglight cranks; Simplex chainrings:
Pedals: Lyotard
Gears: Simplex Tour de France rear derailleur, 4-speed; Simplex rod operated front derailleur.
Wheels: Mephisto rims on Campagnolo Gran Sport SF hubs.
Brakes: S.E.F.A.C
Handlebars and Stem: AVA
Saddle and Seatpost:
Comments:
The circa 1949 date ascribed to this bicycle is an estimate and therefore subject to revision should new information come to light.  One basis for the estimate is the brake callipers marked S.E.F.A.C,  According to a Daniel Rebour drawing published in June 1948 (scroll to bottom of page to view), this is "The new Follis brake fitted to the machines of the marque's racers", indicating that it was not available until 1948.  Then circa 1950, this brake seems to carry Beborex marking in place of S.E.F.A.C..  If these brakes are original equipment, as is quite possible, it seems to narrow the date down to a couple of years.
The Simplex front derailleur too is an early type – not the earliest, but it does not include the upper stop to limit travel fitted to later derailleurs. The 4-speed rear derailleur also indicates a fairly early date.
The wheels are not thought to be original but are of about the right vintage with the earlier alloy flanges on the Campagnolo front hubs which have a flat rather than domed outer face.  The cones and locknuts have been changed and are not dated.  The rims are the rather rare Mephisto "à blocs", literally "with blocks" referring to the wood inserts.  Otherwise the equipment is all thought to be original or as original.
More Photos: (click on image to enlarge)