195x Stella Tour de France Frame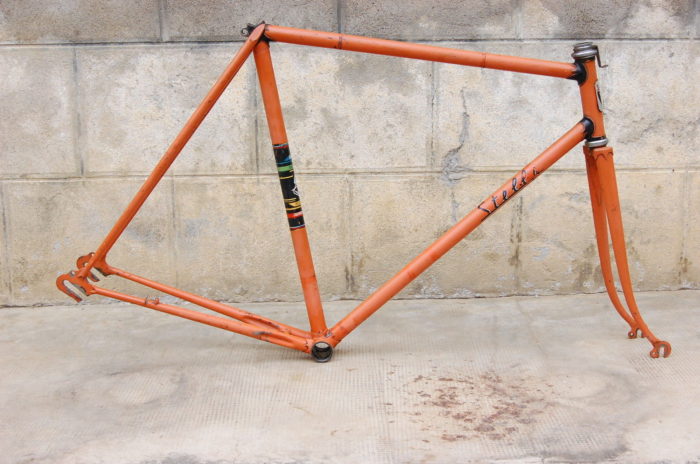 Description
This frame is very similar to the frame of the circa 1954 bike on this website.  The lugs, dropouts and other features are the same.  The differences are the decals/transfers, head-badge, the omission of the twin cable rollers at the bottom bracket and the absence of chrome plating.
It is assumed to be later than the circa 1954 frame because of the different style lettering on the down tube which continued into the 1960s and maybe beyond (not sure when the company expired, but I believe it continued for a while).
The person from whom I bought this frame said that it was used by a team member of Louison Bobet for the Tour de France and that he bought it from the son of said rider.  This is not plausible because Bobet did not ride for Stella after 1954 and it is not thought likely that the 1954 team used bikes with different decals, badges and braze-ons.
On the other hand, the left rear dropout, which normally carries a frame number, is stamped DEL, which could conceivably be the initials or abbreviated name of a rider.
I am currently looking for information on when the badge and decal style changed.
More Photos: