1968 Sauvage Lejeune
This bike is without provenance but it is thought possible that it is a 1968 model, possibly ridden by Jan Janssen who rode for the Pelforth – Sauvage – Lejeune team from 1962 through 1968, the year in which he won the Tour de France.
The frame was likely built by Bernard Carré who built frames for a number of professional riders, the most notable being Jacques Anquetil. It is thought that he built all or most of the (Sauvage) Lejeune team frames as well as building high end (Sauvage) Lejeune frames for sale to the public.  Forpro riders, he typically stamped the rider's initials on the seat stay eyes – two letters one above the other with a period between them.  Although the eyes on this frame are stamped JJ, the format is different and the eyes themselves are partially recessed which is something not seen on Carré frames.  The jury is definitely still out on this one, but the refinishing and later parts substitutions mean that even if the frame was Janssen's, the bike isn't.
This bike changed hands recently, complete with some minor frame modifications and a number of "incorrect" parts.  The plan is to build it up close to 1968 Pelforth – Sauvage – Lejeune team specification.  These photos are from the sales listing and will be replaced when the bike is rebuilt.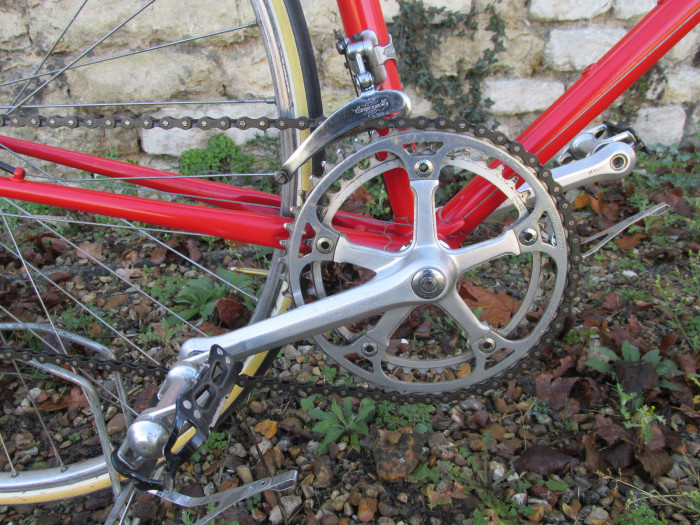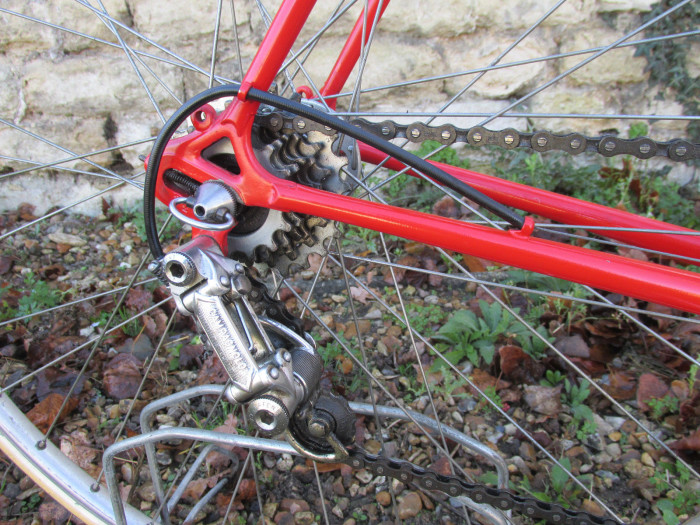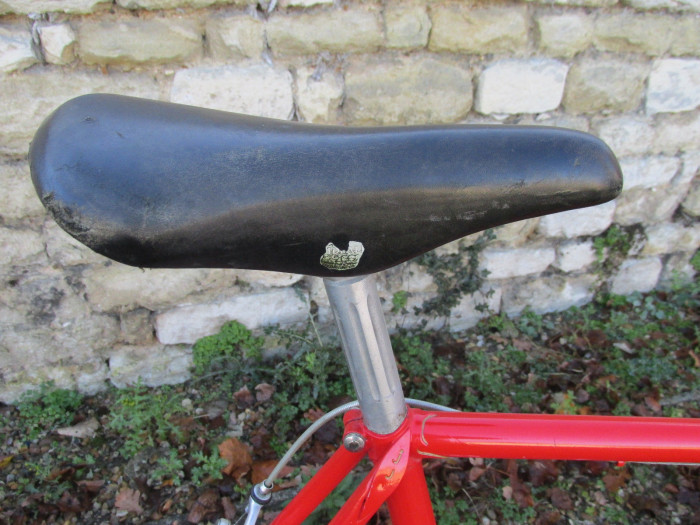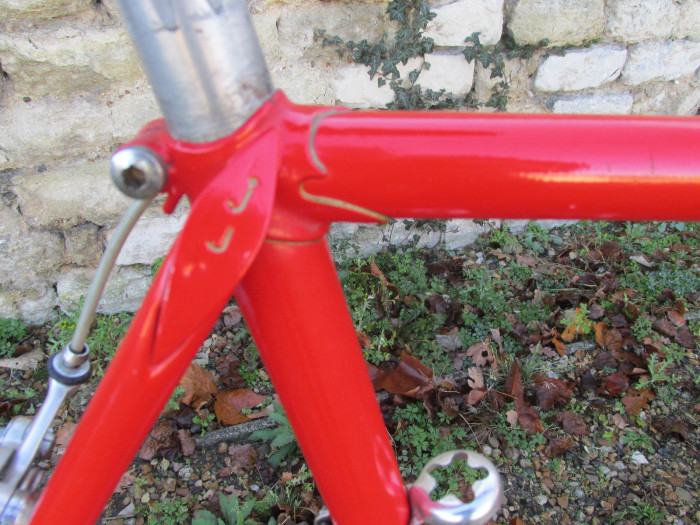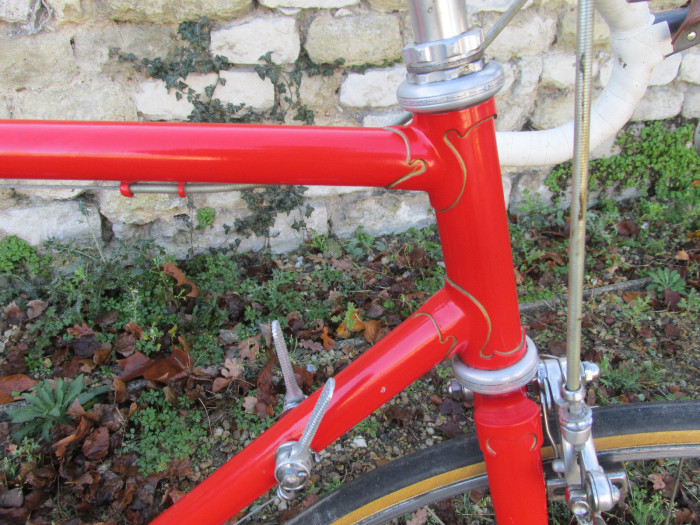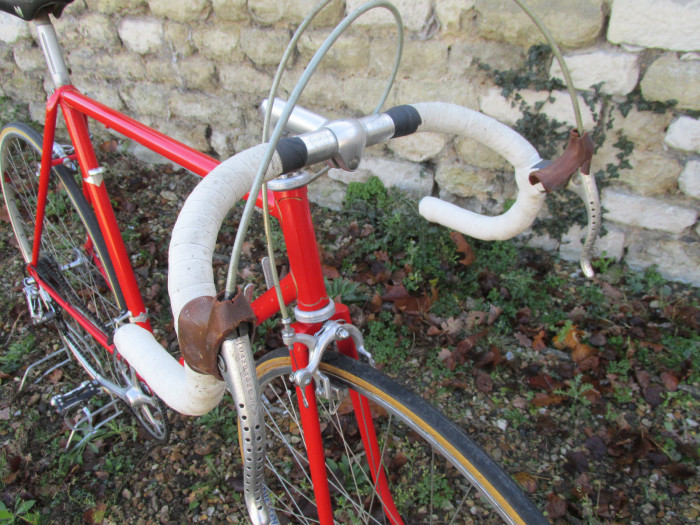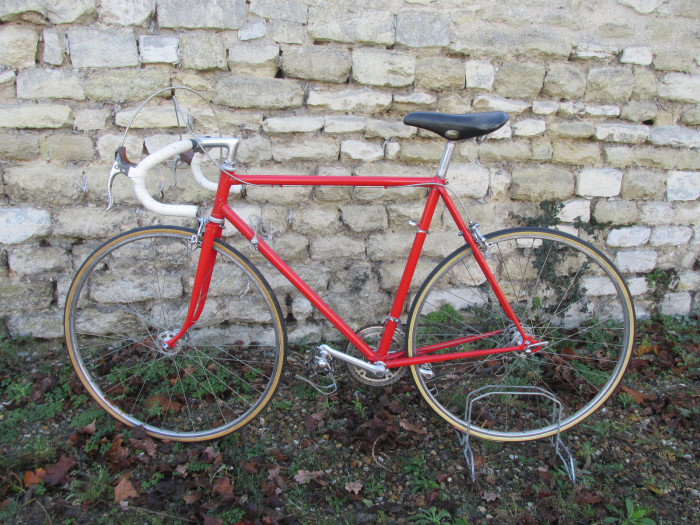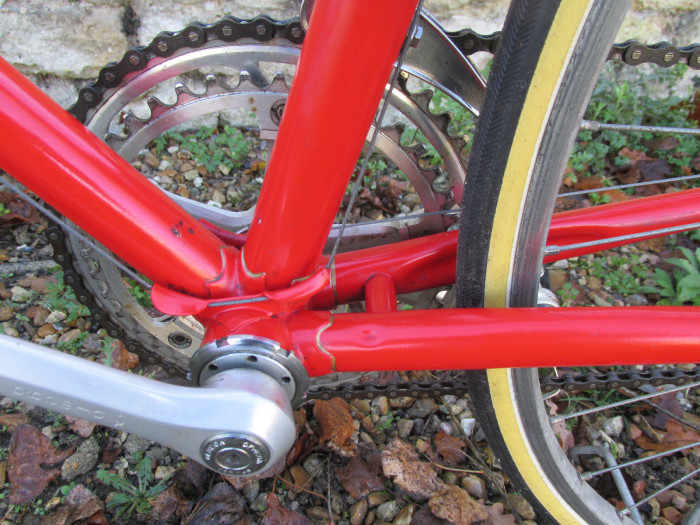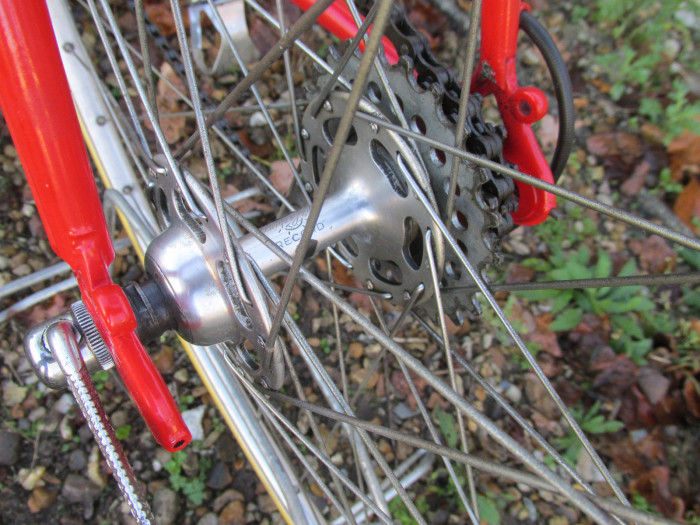 Rebour Drawings of Jan Janssen's Sauvage Lejeune Bikes:
1965: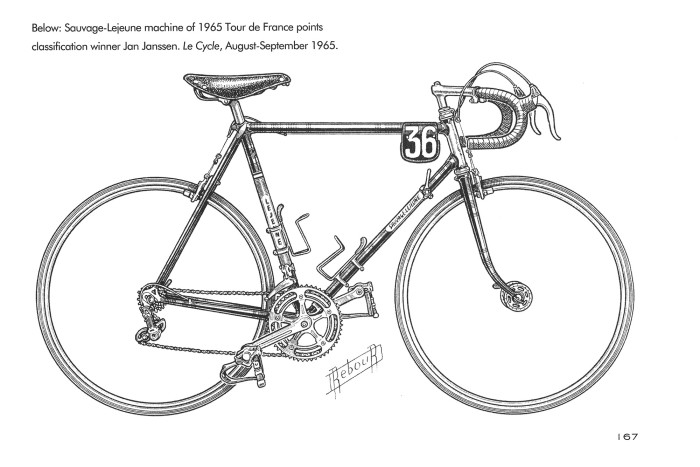 1967: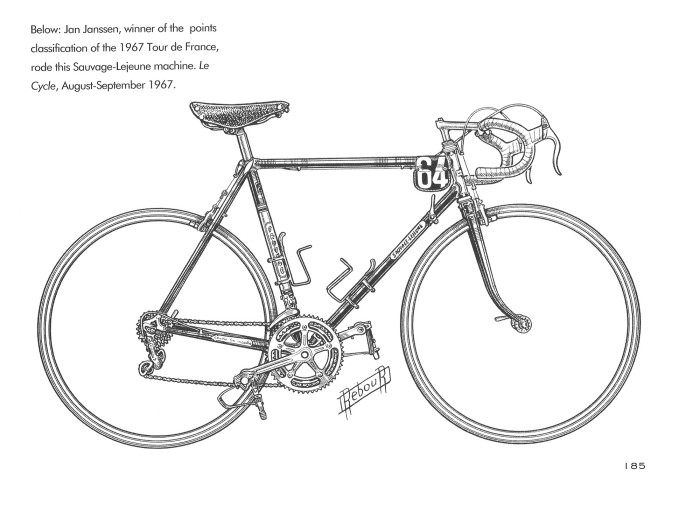 1968:
This bike displays "sanitized" decals without the "Sauvage" name.  The standard Sauvage Lejeune decals consisted of Sauvage-Lejeune in an oval each side of the down tube and a vertical Lejeune one side of the seat tube and Sauvage on the other.  This frame has 4 of the vertical seat tube Lejeune decals – 2 on the seat tube and 2 on the down tube.  Photos of Jan Janssen n the 1968 Tour show him riding a bike with standard decals, indicating that this one was altered prior to Rebour drawing it.